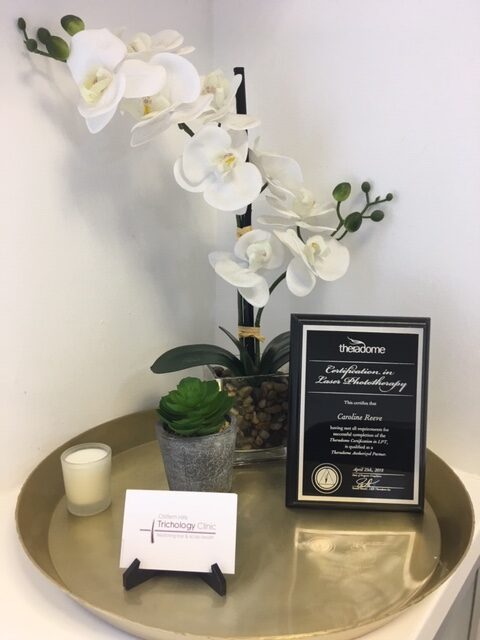 Hair loss & scalp health solutions offered at Otter Valley & Chiltern Hills Trichology Clinic
I offer a bespoke treatment plan for hair and scalp concerns resulting from:
Hormone imbalance – Nutrition/dietary imbalance – Hereditary/genetic traits – Underlying health concerns – Hair shaft disorders & breakage.
Where solutions require changes to hair care regime, home use of products recommended have been clinically trialed. Personalised treatment plan or solution advice for effective self-management of your hair or scalp concern may include recommendations for one or multiples of the following:
Use of effective therapy hair cleansers or antioxidant/antifungal products for scalp concerns
Blood test and blood chemistry result assessment
Dietary advice
Advice for self-management via changes to hair care regime
Advice for balancing vitamin & mineral levels so that blood range levels support optimal hair growth (always check dosage with your doctor before taking supplements)
Wearable Low-Level Light Hair Therapy (I'm a certified Theradome Authorized Partner qualified to recommend the LH80 PRO for home use)
Use of Minoxidil Topical solution (adults only)
Oral administration of the anti-androgen treatment e.g.Finasteride (adults only)
Referral to a licensed respected hair transplant surgeon
Referral to GP if health concern is suspected
Referral to a medical professional or a practitioner of  another discipline
Cosmetic camouflage; cosmetic hair fibers, wigs, hair toppers, and hair extensions (I can source quality wigs and hair toppers)
Referral for Cold Cap
Therapeutic product use e.g. quality Essential Oils to soothe
Theradome
Laser Phototherapy is a recognised, effective and powerful hair regrowth treatment available for treating androgenetic alopecia which is one of the most common forms of hair loss and can occur in both men and women. In men this is recongnised as a well defined pattern of baldness or in women an overall thinning at the top of the head.
Women with other hair loss issues can use Theradome®. Users have found success with using it after pregnancy, following hair loss caused by ill health or surgery and post-chemotherapy.
Suitable for ladies over a certain age who simply just have ageing hair. As we age, hair becomes finer, as, with facial ageing, it is a fact of life.
One of the most noticeable benefits that people using laser phototherapy report is an improvement in hair quality, structure and condition. Hair diameter can improve over time with using laser phototherapy, reversing the signs of hair ageing and improving manageability.
Scalp Therapies
Relief for persistent Dandruff – Psoriasis – Eczema – Folliculitus
Purifying Treatment for Scalp, helps kill harmful bacteria  – Suitable for: Excessive Sebum, Itching, Redness, Sunburn
Shampoo for Various Scalp Problems – Suitable for: Dandruff, Itching, Flakes, Inflamed/Irritated scalp
Hydrating and Soothing  Shampoo for Hair and Scalp – Suitable for:Dry Scalp and Hair
Shampoo for the Treatment of Excessive Sebum Production of Scalp/Oily Dandruff and Scalp Acne
Soothing Conditioner for Scalp and Hair suitable for:  Itching, Dry and or Tight Scalp
Hair Follicle Reviterlizer – Suitable for: scalps presenting persistant symptoms as described.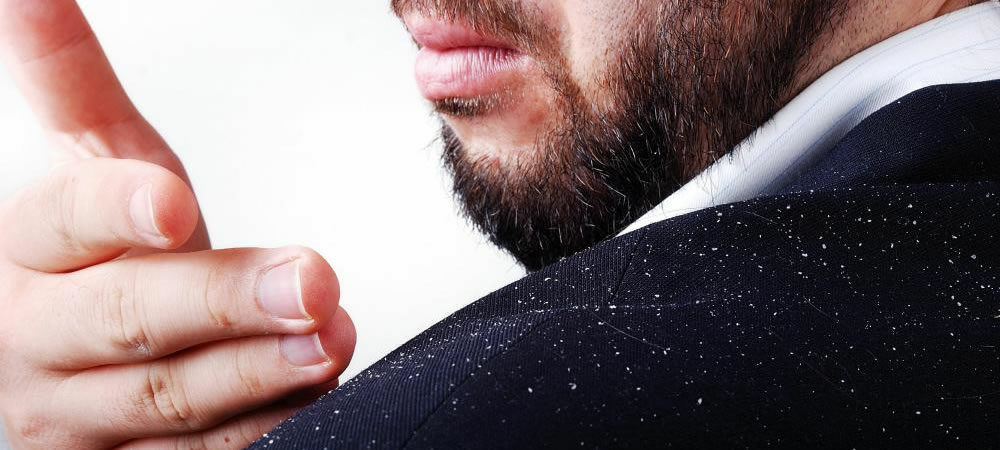 All Otter Valley & Chiltern Hills Trichology Clinic consultations are in keeping with ethical standards set by the trusted profession of trichology. Caroline is certified and accredited in Trichology CiT iTEC, a registered member of World Trichology Society WTS and Trichology Professional Development Programme TPDP
If you would like to arrange a hair loss or scalp examination with Caroline, please get in touch here or call me direct on 07561 554380